About
Who Are PASS?
PAT-Services.co.uk is proud to be part of the PASS (Portable Appliance Safety Services) Ltd family of websites. With over a decade of experience in the testing equipment industry, PASS has always strived to deliver the best quality equipment for the cheapest prices possible. We always put our customers first, as we know finding the right tester can be a difficult process.
We have been test equipment distributors since 2001 and stock over 2000 pieces of electrical test equipment. That's why you'll find literally any piece of equipment you can think of in our product library; we're positively stocked to the gills with quality stuff that makes your life easier.
We also only work with the very best suppliers. We stock products from such respected names such as Megger, Fluke, Flir, Seaward, Kewtech, Extech and many more, all of whom are known for producing the world's most innovative, most widely used and most useful testing equipment. We won't accept less than the very best here at Tester, and neither should you.
As well as our vast range of products, we also offer calibration of testing equipment. Since a lot of equipment isn't calibrated new we can take your new tester, calibrate it accurately and then ship it to you, ready to use!
Quality You Can Trust
PASS was founded in early 2001, and since then PASS has grown over the years to be a substantial player in the testing equipment field and now we have a selection of websites all united under the PASS banner. We also offer in-house calibration services.
The company comes from very humble beginnings; from the very start we've always been about delivering an experience that a customer loves. We've had thousands of satisfied customers over the years who routinely come back to buy products from us, simply because we offer high-quality support, useful, fairly priced products and we simply have the best deals available
Since the start of PASS, we've expanded from our original home base in the North-East of England and Watford in London.
Our portfolio of work includes the following industries:
Test equipment
Calibration and repair
Training
ISO 9001:2008
PAT-Services is UKAS accredited to ISO 9001:2008. This ensures we're always looking to improve our service and procedures.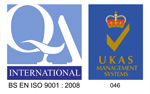 ISO 17025 (UKAS) - Calibration Laboratory


*PASS is a UKAS accredited calibration laboratory for those activities as listed on the UKAS Schedule of accreditation
ISO 14001 (UKAS) - Environmental Assurance
OHSAS 18001 (UKAS) - Health & Safety